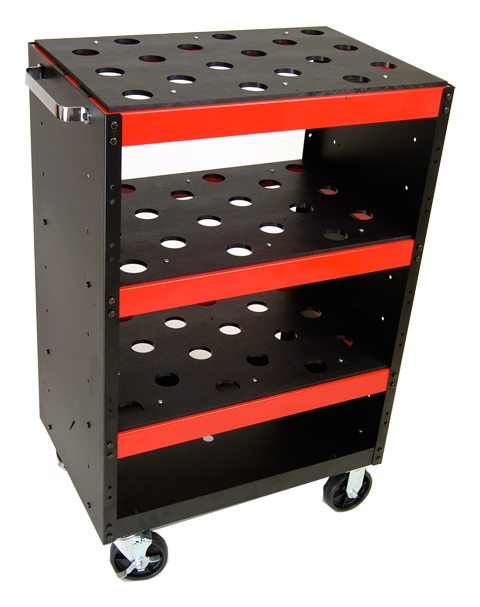 Huot Manufacturing Company announces the addition of two new products to our CNC tool storage line.
Utilizing our Triscoot chassis, we've developed  EDP 13964 where each of the 3 shelves  holds 24 HSK40A tools. 72 total tool holing locations.
(Different hole configuration shown )
Additionally, we've added a new item to the Huot ToolScoot Tree line. EDP 55964 which also holds HSK40A tooling. There are 6 shelves total, 5 for toolholding up to 18 tools ( 90 total ) plus a utility shelf for your accessories. The shelves have a polycarbonate sheet attached to the steel shelf to protect your tooling.
For more information please call us at 800-832-3838