Featured Product Categories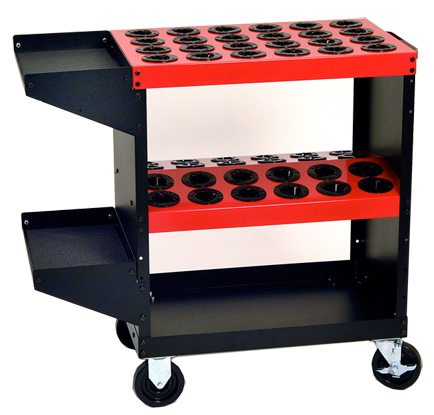 Huot's Cutting Tool Storage Systems include our popular ToolScoots. Offering quality and mobility at an affordable price. Durable nylon inserts on both shelves help protect tool holders. Lower shelf angled for quick, easy tool access from either side. In addition, these Huot ToolScoots have solid, interlocking side panel construction for maximum strength and stability.
Constructed of prime 12 gauge steel for rugged heavy duty use. Huot ToolScoots offer almost twice the storage capacity for less! Heavy duty, extra smooth rolling casters load rated to 1600 lbs. for long caster life, with locking caster mechanism. Designed for maximum toolholder capacity per square foot of cart space.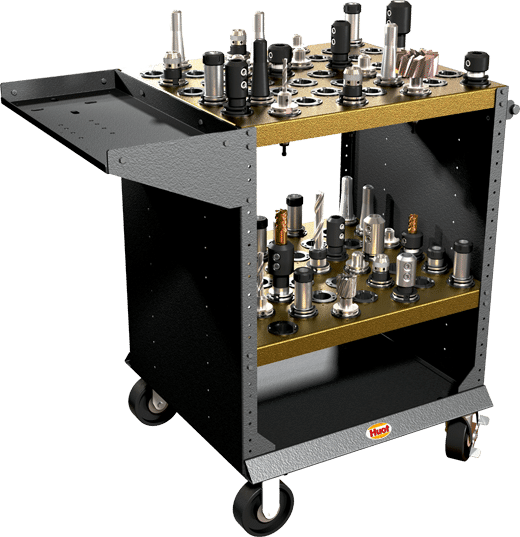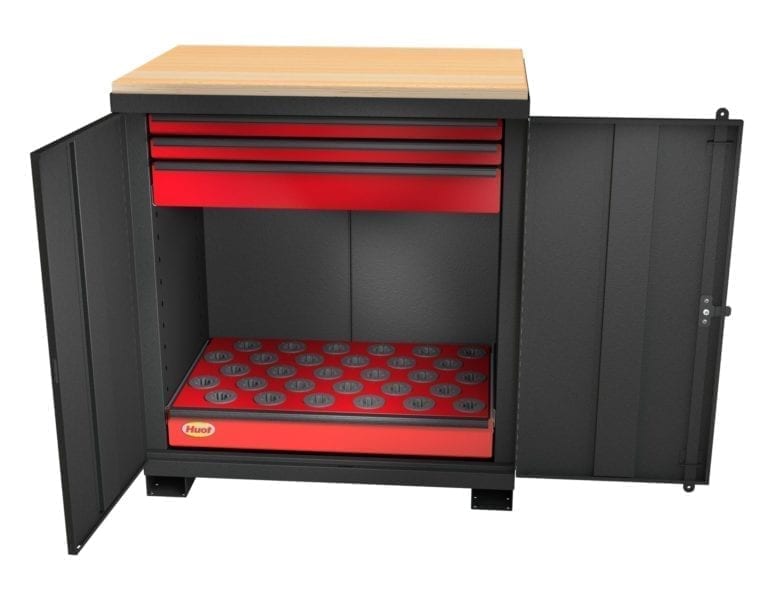 CNC workstations with everything you need, right next to the machine. The Huot Workstation provides a solid, stable work location with plenty of functional top surface space. Everything you need to be productive is stored and organized right at your fingertips, with the ability to lock it up when finished.
Heavy 14 gauge unibody construction with see-through design. Includes 6 shelves – 5 for toolholders and 1 utility. Nylon inserts protect and securely hold toolholders. Shelves can be set flat or at a 20-degree angle. Heavy-duty 5″ casters – two swivels with brakes and two stationary, rated to 1,200 pounds. Huot –  raising the bar for toolholder storage.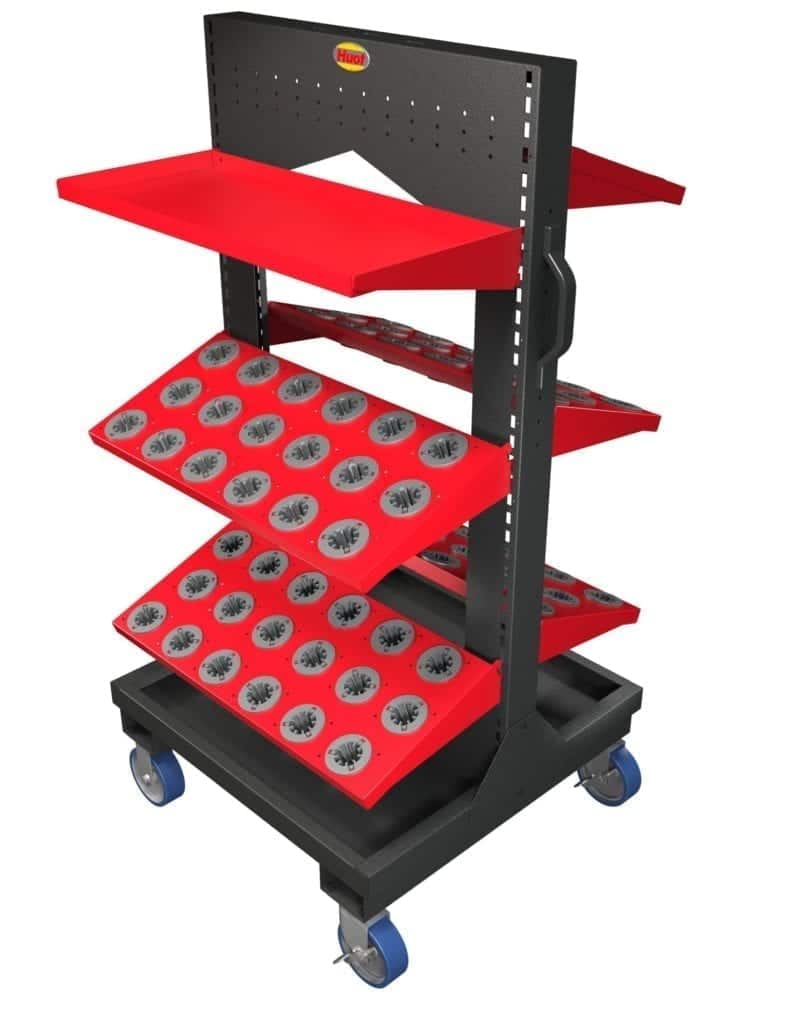 Tool Identification Chart
When ordering Huot products it is important to determine what type and size toolholder you possess. Use our Tool Identification Chart to determine the right product to fit your needs.

Download a pdf version of our product catalog.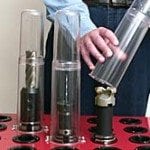 These tool storage accessories allow you to customize your Huot products.
View our Accessories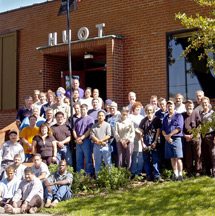 Cutting Tool Storage Systems
With more than 90 years of quality manufacturing behind us, Huot Manufacturing stands as one of today's most respected names in cutting tool storage systems. Our innovative products and thoughtful approach to service have made us a preferred partner in the industry for generations. Read More…